Posted: Thursday, December 12, 2013 12:02 AM
---
Riverside Transport is looking for drivers who are interested in potentially being an owner operator or leasing a truck with us!
Riverside Transport offers a completely different Lease Purchase Program than anyone else in the industry. Instead of the traditional fixed lease where every week you have payments come out of your check whether you work or not, we break everything down into a per mile charge. Your weekly truck payment adjusts every week based on the number of miles you get. This ensures that you never go into the hole because you did not get enough miles that week.
Call 888-509-1485
for more info or apply today at:
http://truckerapply.com/app/ZNHGMQ/bp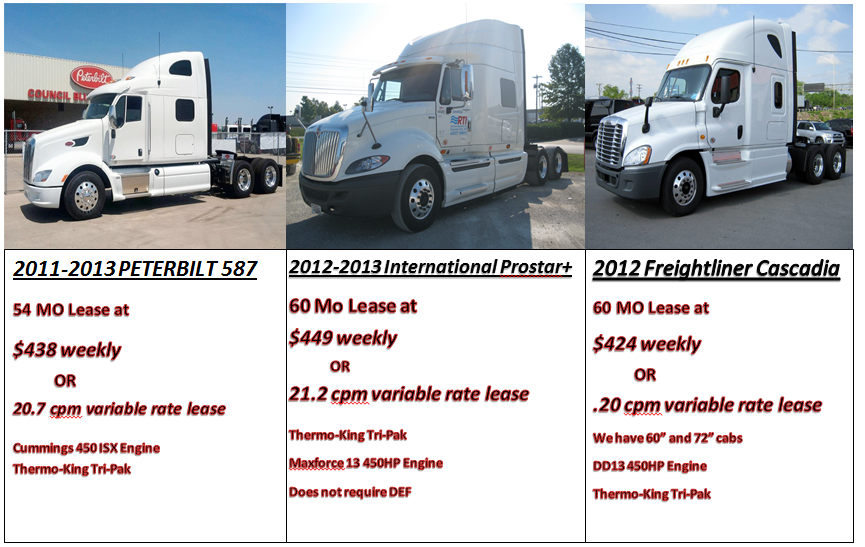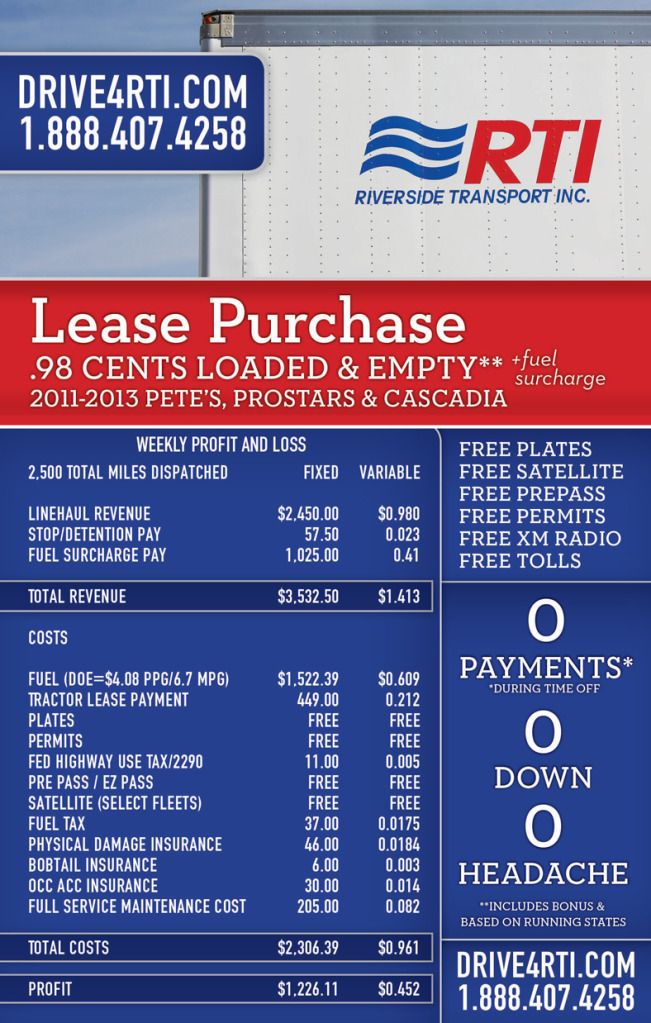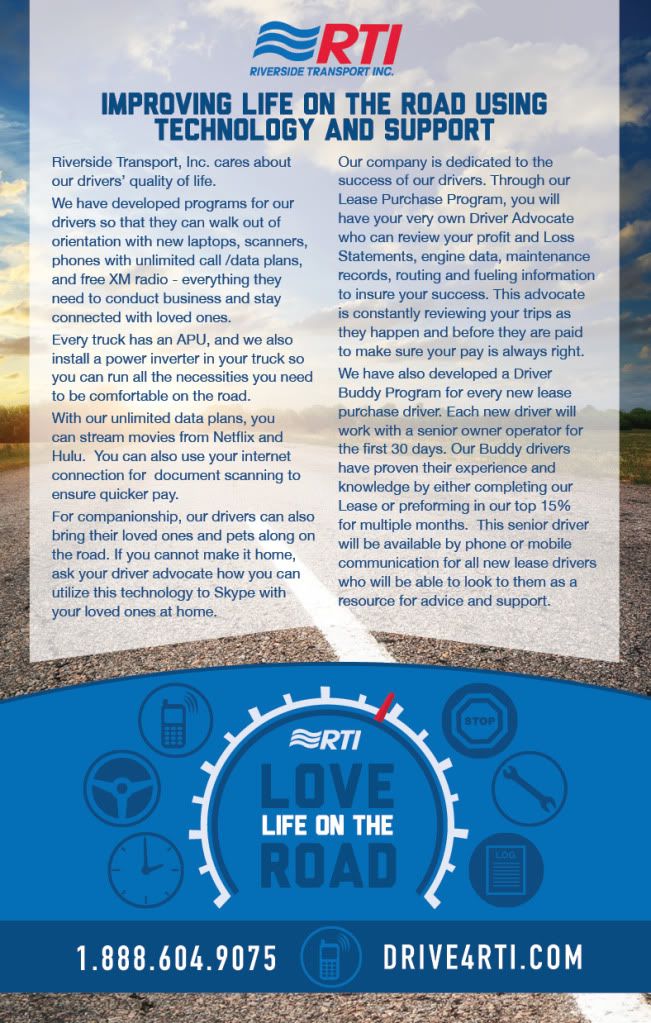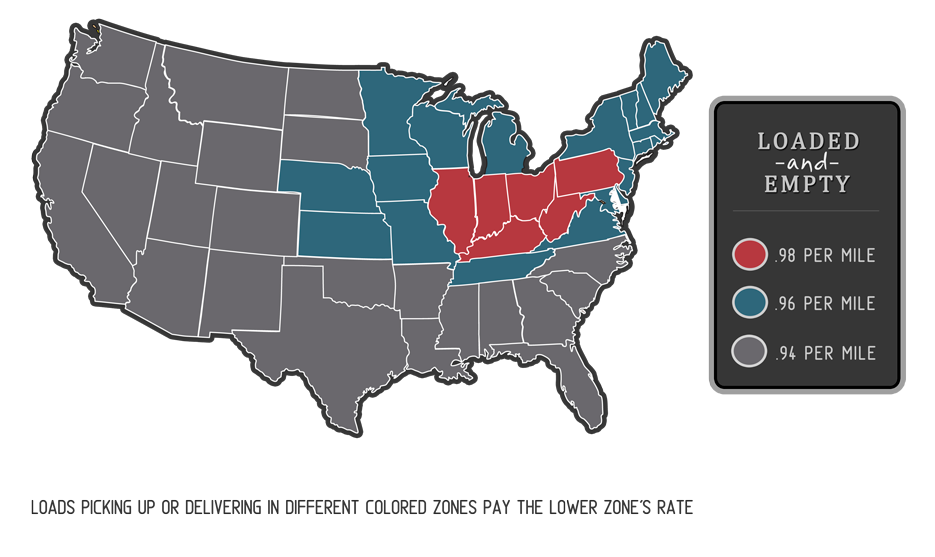 In addition to offering top pay we also proved drivers with:
Stop Pay $25 (First and last not included)
Detention Pay after 2 Hrs is $10 an hour
Layover $125 for 24 hrs
Pets are allowed
Rider policy: 30 days waiting period, 10 years and older
Orientation pay - $100 after completion
No Hazmat freight
FREE Trip pak
FREE Pre-pass / EZ pass
FREE Satellite Communications / Peoplenet
FREE Sirius Satellite Service (only available on some fleets)
FREE Plates
FREE Permits
FREE Tolls - Pre Approved
FREE Scales
Call: 888-509-1485 or
apply now at http://truckerapply.com/app/ZNHGMQ/bp
Or visit our website at www.drive4rti.com for more information.
Lease Purchase Home Time Dedicated Accounts Paid Weekly APU Pets Allowed Direct Deposit Top Pay Best Lease Program Driver Friendly Owner Operators No Percentage Pay Fuel Surcharge on All Miles
• Location: Asheville, Boone, Charlotte, Eastern NC, Fayetteville, Greensboro, Hickory / Lenoir, Outer Banks, Raleigh / Durham, Various Locations, Wilmington, Winston / Salem

• Post ID: 11436003 greensboro